News and updates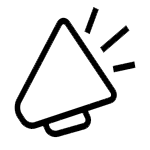 Used items: Pantyhose, shoes and dresses
2023/09/09
Hello everyone!

First and foremost, I'd like to thank all my subscribers for the support and warm welcome to the change in our membership model, now exclusively on Patreon.

Lately, I've been receiving numerous messages asking if I sell used items, and I'd like to clarify a bit about the plan I have regarding this matter.

I had initially considered setting up a store here on the website. However, since Patreon is currently working on a new feature, essentially an online store, I've decided to wait until it becomes available. This way, I can avoid any issues with payment processors.

As soon as this feature is ready, I'll take photos of the items (worn and unworn) and prepare the catalog.
When you purchase an item, I'll include a brief video of me wearing off the item and packing it for shipping.

I hope to have more updates on this topic very soon! Thank you very much!
---
Changes in Video Purchase Methods and Member Subscriptions
2023/07/29
As I mentioned in the latest news post last week, I have decided to remove the options for video purchases and subscriptions through PayPal. From now on, they will no longer be available on the website. The only option to buy individual videos will be through clips4sale and the only way to access the VIP zone where you can find all my videos is by subscribing through Patreon.

Some of you have asked why I am removing the PayPal option. The reason is simple: there were cases where people encountered issues with downloading or playing the videos after attempting to make a purchase via PayPal. Although I promptly reached out to them and offered an alternative download method, they didn't respond, leaving me in a state of unnecessary stress with every sale. There was also an instance where a subscriber couldn't access his account, made multiple unsuccessful attempts, but didn't contact me for help. Reviewing the logs, I saw that he had purchased the subscription, but he had not been able to access it. I tried to contact him through email, but I did not get a response, and I directly issued a refund.

I'm confident that such cases won't occur in the future, as accessing content through Patreon is as easy as clicking a button and purchasing via clips4sale places any troubleshooting responsibility outside of my hands.
I want to emphasize that if you ever encounter any issues with the website, please do not hesitate to contact me. My goal is to provide the best service and I would never want anyone to pay and not be able to access the content.

I have made some improvements to the website that should enhance loading speed and accessibility. If you come across any errors, please let me know.

Thank you very much for your support!
---
Custom requests, sale of used items and subscriptions
2023/07/22
In the past few months, I've received many custom requests—so many that I'm not sure when I'll be able to fulfill all of them. I kindly ask for your patience. I need to find a way to make custom requests more exclusive since I can't attend to every request from my subscribers.
I will try my best to complete all the pending requests, but I'll have to implement some limitations afterward. I'll let you know as soon as I've thought it through.

Additionally, I've received numerous requests to sell my used stockings and shoes. I haven't addressed any of them yet, mainly because most come from users in the US, and considering the shipping costs, I'm not certain it would be a mutually beneficial arrangement.
In the coming weeks, I'll try to reach out to various shipping agencies to assess the feasibility of this idea. If the pricing is reasonable, I'll open a section for selling used stockings and shoes.

Lastly, regarding subscriptions, I am very pleased with how Patreon is working and the user management it provides. Therefore, I am thinking of discontinuing the subscription exclusively through PayPal and keeping only the Patreon option (which also includes PayPal payment). If you would like to share your opinion on this matter, I would appreciate it if you could write to me through the contact section.

I hope to bring you exciting updates soon and resolve the issues I have mentioned in this post. Thank you all very much.
---
Subscriber requests, subscription prices reduction and future plans
2023/05/17
In the last months, I received many requests to show my face in videos or even in private.
I've always been reluctant to do this because I didn't want people close to me in real life being able to find out about this side of me.
Anyway, in recent months, most of my environment is already aware, so I have taken the plunge and started sharing content showing my face.

Most subscribers will already have realized it by seeing the photos and those who follow me on social networks, but now I will gradually start to do it also in the videos.
I still have some videos to post in the old format, but I'm going to start recording them without hiding my face.
I hope this is a positive change that makes you happy, since there have been so many requests for this, in the end, you have made me reconsider it.

Also, a very important topic. In the previous survey, in which I asked what was the reason why you were not considering subscribing yet, the most popular option by far was the subscription price, so I have lowered the prices of all subscription plans to make them more attractive.

I take this opportunity to remind you that you can send me all your requests, which I will attend to as a priority, from the requests section.
Thanks a lot for your support!
---
Videos and purchase process update
2023/03/18
Hello everyone, I hope everything is going well.
I just updated the purchase process for individual videos, some users were having problems downloading their videos because the download link wasn't working on other devices they had.
I have made the process more flexible so that the link is available for one hour after the purchase, from any IP or device, so that this does not happen.
If there is any problem, you can contact me by email or using the form at the bottom of the page and I will send you an alternative download link, as I have always done in these cases.

I would also like to talk to you about the frequency of content publication. As you know, at the beginning, my main concern was to generate a lot of content so that subscribing was attractive and worth it. Now that I have quite a few videos, I have slowed down because it was hard and demotivating having the pressure to publish at least one video a week.
My goal from now on is to update once a month in order to avoid burnout and to make this more sustainable over time. I have also updated the survey to hear the opinions of users who don't find it attractive to subscribe and to be able to improve based on your feedback.
As always, I would love to know your opinion about my content and how to improve it. Any comments or suggestions are welcome. Do not hesitate to contact me through the contact form.
---
Members section update
2023/01/06
I hope you had a merry Christmas and a great entry into the new year!

I have added a video and photo rating system to better understand the tastes of my subscribers. In the videos and in the photos of the members section, you will see 5 little stars, by clicking on them, you will be able to rate the content you are viewing.
I really appreciate your feedback!

A novelty that some of you will appreciate, since I received many emails asking for these details, is that now members have access to more details about the pantyhose and shoes used on the videos.
The following details have been added to the videos: pantyhose den, pantyhose brand, pantyhose color, shoe brand, shoe model, shoe color and shoe size. I will add more details in the future if you are interested in them.

I would also like to remind you, members, that you have the custom requests section to make requests and I will attend to them with the highest priority.

Thank you all for the support! I will bring you more updates very soon.
---
Some updates
2022/11/20
I haven't updated the news section for a while, mainly because in the winter, having to work in the morning and having to attend university in the evening, I have less free time. I try to use the time I have to record videos and take photos for the members section.

I would like to thank all the people who write me to give me ideas and make requests. I am trying to attend to all of them, always giving priority to the requests that I receive from the members section, but without forgetting the others.

My plans are to keep up with at least one video every 7-8 days and as soon as I have more time, I will try to increase my video publish rate.

I take this opportunity to thank all of you who are supporting me in this project. Without you, this would not make sense and I hope to be able to live up to the trust placed in me. Thank you very much.
---
Custom requests section
2022/08/27
I am pleased to announce that today we have published the new custom requests section.

You can access it directly from this link: Custom requests or from the members area menu.
If you have any questions or problems please send me a direct message.

I will continue to take into account requests from non-members, but always prioritizing the requests I receive from active members.

I hope you find it useful and that I can continue improving my content day by day, adjusting to your requests. As always, for anything, do not hesitate to contact me.
---
Direct Messages in the members area and custom requests
2022/08/21
I am pleased to announce that we have a new section in the members area. It is a direct chat with me in which you can ask me anything, including suggestions or requests for future videos.

It seems to me a much more agile way of communicating with you. I will read and reply to messages whenever I can, on a daily basis.

Speaking of custom requests, I would like to clarify this point because I get a few emails every day asking how this works and my initial response has always been the same:
I accept requests with no additional cost as long as they are in line with the content that I have been doing.
If, once the video is done, you like it, you can buy it or buy a membership, and that would be it.

But since I've been receiving a lot of requests, most of which are a bit out of line with my videos, I'm forced to rethink it.

After giving it a lot of thought, I'm going to add a section for members where you can make custom requests. Each member will be able to make one request per month. In case I deny the request (because it does not fit the content that I am willing to make), it will not count and you will be able to make another one.

As for the accepted requests, I promise to carry them out within a maximum period of 4 weeks from the moment I accept the request.

How am I going to make the videos that you request?
If it fits perfectly in the line that I follow, I will try to make a video similar to the ones I am already making.
If the requests are more specific, I will make a shorter video that will be placed in the new section for members featuring short videos.

I will talk about this section in more detail in the future, but the idea is to be able to upload small video fragments more continuously of my daily activities. For example, if I go shopping and try on pantyhose or shoes, and I record a short horizontal video of 20 seconds, it will go in that section.

Returning to the subject, I have already talked about 2 cases previously, but I still have to deal with the last case: a very specific request that I do not mind making, but I do not feel confident sharing publicly. In that case, that video would be available privately to the member that requested it.

In about 2 weeks I will add the new requests section in the members area where you will be able to manage your requests and see their status.

Please, if you have any questions or think that another system would be better to handle requests, do not hesitate to contact me.

---
PayPal checkout HELP!
2022/08/14
We've had some sales since we started selling the individual clips through PayPal, but all to customers from Europe.

US customers continue to trust clips4sale instead of PayPal, but it is striking to me that many of them click on the "Buy with PayPal" button, then go back and finally buy through clips4sale.

This makes me think that there is some kind of issue for US clients that I am not aware of.

I have put a survey in the purchase process.
If you have any problems, please contact me so that I can know what is happening and fix it. Thank you very much.
---
New monthly membership plans
2022/08/11
I was expecting to finish implementing the new membership plans over the next week, but I could speed up the process and you can now see the new membership plans in the Join section.

If you read my last update, I was planning to add larger time plans, but as I still have little content, I finally added the 30 day, 60 day, and 90 day membership plans.

The only payment method I'm currently accepting is PayPal, but you can also gain access to the members area by becoming my Patron.

As always, if you have any problems with the web, any requests or any topics that I can help you with, please contact me.
---
Paypal and new monthly plans
2022/08/09
I had a conversation with PayPal support today. They reviewed my site and told me I could use PayPal without problem as long as there is no nude content or explicit sex. The only downside is that there is no customer protection for adult content.

I was scared the account could get blocked or shut down, but having this confirmation from their side makes me happy to be able to use PayPal without worries.

I will keep clip4sale as US customers prefer it over other methods, but will add PayPal as an alternative for single clips purschases.

In addition, I intend to use PayPal in my monthly plans.
As a customer, I hate recurring subscriptions. I'm that kind of person that cancels a subscription as soon as I can so that I don't fall into the automatic renewal.

My goal is to provide good content to my customers, but I don't want to scam anyone. So I plan to add 1 month, 3 month and 6 month plans. This plans will give you access to my members area for the time you choose without subscription or automatic renewal. I'm sure that if you like the content, you will purchase another plan when you see interesting updates.
I hope I will finish the integration with the new access plans over the next weeks.

If you have any questions or issues using the new payment method please contact me and I will help you ASAP.
---
Patreon integration
2022/08/07
Today I finished the integration with the Patreon API.
That means you will have instant access through you Patreon account to my members area without any delay as soon as you subscribe.

At first I was trying to send credentials to new patrons, but finally realized that using the "Login with your Patreon Account" button was a much better option.

If you have questions don't hesitate to contact me and I will answer ASAP.
---
Access to all videos in the members area
2022/08/03
As I mentioned in the previous post, I still believe buying the videos one by one instead of paying a monthly subscription can be a better deal as I only have 11 videos right now.

But if you already want to have access to all my videos and also want to support me in order to make improvements, such as buying more clothes, shoes, a better camera, and other things that will help me improve my content... You can subscribe on Patreon and get full access to all my videos and updates.

My idea was to display the videos directly on Patreon, but there is a size restriction for big files. So, if you join me on Patreon, I will send you a username and a password for using my members area.

At the moment, I don't offer any other way to get access to my members area. But if you want to join it by making a donation, contact me using the form below and I will give you the instructions to do it.

As always, I am open to all your ideas and suggestions to make new videos and improve my content.
Thank you very much for your support.
---
A quick update on Mia's Feet
2022/07/31
I'm finishing my members area where you will be able to have access to all my video updates for a monthly subscription plan.
At the moment, as I still don't have much content, I believe it's still a way better deal to buy the videos you like instead of paying for a monthly subscription plan. 
I'm hoping that it will be a better option in the future when I have a lot more content ready.
I'm also planning on adding a chat in the members area for all communication with my fans and being able to better attend  your custom requests.

You may have also seenI added paypal as a payment method over the last few days and have disabled it now. The line between "erotic content" and my videos is getting thinner, and I don't want to have problems in the future, so I decided to not use paypal anymore. 
I still accept donations as a payment method. If you are interested in buying something over paypal, don't hesitate to contact me.

I'm thinking about using Patreon and giving all Patreon supporters who subscribe access to my members area.The main reason is that I think most people trust those platforms more than the adult payment processors.
Another payment option I'm considering is using crypto currencies, but i guess most of the main crypto currencies are not worth it for low-value transactions given the fees.
If you have any thoughts on this, please write me an email or contact me through the contact form below. I would love to hear what you think.